Looking for Affordable Auto Insurance in Frisco, Texas?
The experts at Rodney Mouton Insurance Agency have got you covered!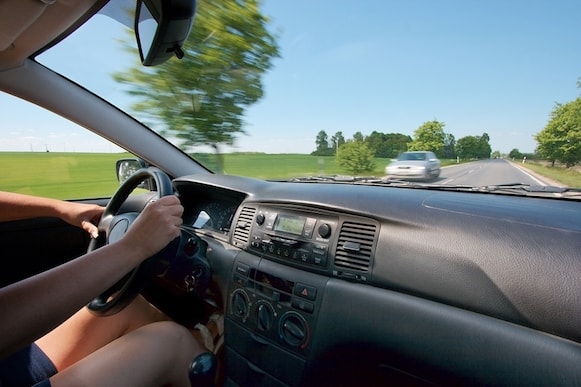 Our independent agency works with several of the most trusted insurance companies in the Lone Star State.
Let our knowledgeable agents do the comparison shopping, so you can find an auto insurance policy that works for you. We can even help you combine home and auto coverage for the best value.
Ready to get started? Just fill out our simple quote request form, and we'll be in touch to go over your options. Or feel free to give us a call at (972) 987-5234.
About Auto Insurance in Texas
In the great state of Texas, auto insurance is required of anyone who wants to register or drive a vehicle.
If you are caught driving without auto insurance, there are laws in place for ticketing, heavy fines, or even imprisonment. In fact, all law enforcement officers in Texas are authorized to verify if a vehicle is properly insured. Verification may even extend to calling the insurance company to prove that coverage is current.
About 20% of vehicles are estimated to be uninsured in Texas. In an effort to protect accident victims as well as insured motorists who are hit by uninsured motorists, law enforcement officials have been given immediate access to up to date insurance coverage information. This information can be accessed on the spot to verify auto insurance coverage.
If your insurance company is authorized to provide services to Texas drivers, and your coverage is current, you don't need to do anything. Your insurance company will automatically provide your coverage information to Texas law enforcement when necessary.
The only step that you might want to take is to confirm that all the information on your policy is correct, and corresponds with both your vehicle and your driver license. For instance, make sure that the make, model and year of your vehicle is properly recorded with your auto insurance company.
It's especially important to make sure that your vehicle's identification is correct on the insurance records. You can find your vehicle identification number (VIN) on the vehicle dashboard on the driver's side, near the bottom of the windshield. Read it by standing outside your vehicle. Also ensure that your license address is up to date with your current address, and that your insurance company has your current address on file.
Typical Coverages
If your auto insurance company operates in Texas, you'll have at least minimum coverage, according to state regulations.
Texas auto insurance regulations are very straightforward. At a minimum, Texas drivers need to have coverage for:
Bodily Injury to Others: $30,000 per person / $60,000 per accident
Property Damage Liability: $25,000 per accident
Of course, smart Texas drivers often carry additional coverage to protect themselves and their assets in the event of an auto insurance claim.
If you don't currently have auto insurance in Texas, or you're a new driver, you'll need to apply for auto insurance or get added to your parent's auto insurance policy. You can get both of these done by filling out our online form or by calling our office.
Would you like a quote for additional auto insurance coverage, or to add a new driver to an existing policy? Use our online form for immediate action and attention from our friendly staff.
Keep Your Coverage Current
There are times when you will need to consider changes to your auto insurance policy. These include:
Lease or purchase of a new or used vehicle
Current vehicle is being sold
Current vehicle is being given to a family member
A secondary vehicle is bought, such as a motorcycle, powerboat, watercraft or RV
A premium reduction is needed due to a change in financial circumstances
You've moved residences within Texas
You're moving out of state
You need to add a new driver
Your marital status has changed
There are many reasons why you would want to review your auto insurance needs. Please feel free to contact us anytime to discuss your existing or future auto insurance needs.
Filing an auto insurance claim is simple when you choose Rodney Mouton Insurance Agency for your auto insurance needs. Just take note of relevant details, and give us a call as soon as possible.
We will help you to make sure your claim is correctly filled out, and help to navigate the entire claims process if need be. When you partner with Rodney Mouton Insurance Agency, you get reliable, personal service.
Get the auto insurance coverage you need at a price you can afford. Talk to an agent at Rodney Mouton Insurance Agency today or fill out our convenient auto insurance form to get your free quote for auto insurance in Texas!
---
Need an insurance quote? Get in touch!
Access quotes from Texas' most trusted insurance carriers. It's comparison shopping at the click of a mouse.