Searching for Affordable Homeowners Insurance in Frisco, Texas?
The experts at Rodney Mouton Insurance Agency have got you covered.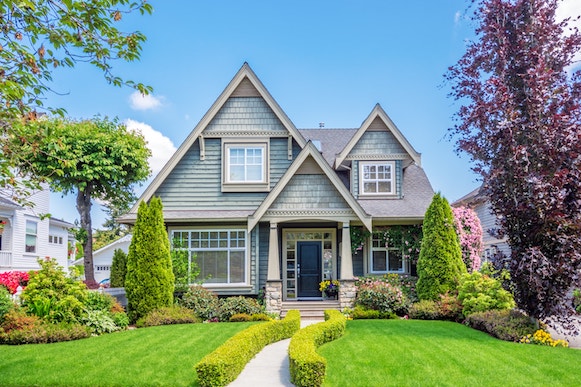 Our independent agency works with several of the most trusted insurance companies in the Lone Star State.
Let our knowledgeable agents do the comparison shopping, so you can find a home insurance policy that works for you. We can even help you combine home and auto coverage for the best value.
Ready to get started? Just fill out our simple quote request form, and we'll be in touch to go over your options. Or feel free to give us a call at (972) 987-5234.
About Home Insurance in Texas
Homeowners insurance pays to repair or replace your home and personal property if they're damaged or destroyed by an event covered by your policy.
It's contract between you and your insurance company, so you should read it carefully to understand exactly what is covers. Your independent agent at Rodney Mouton Insurance Agency can help.
Types of Policies
In Texas, insurance companies sell two types of insurance policies:
All-risk policies (also known as a comprehensive coverage or open perils coverage) offer you broad protection and cover all causes of loss unless the policy specifically excludes them.
Named perils policies (also known as specified perils coverage) offer narrower protection than an all-risk policy and cover only the causes of loss specifically named in the policy.
Average Cost
The amount you pay for homeowners insurance depends on many factors, including the age of your home, the replacement cost, where you live, your claims history, and more.
In Texas, the average yearly premium is $1,661, making it the third most expensive premium in the United States. In other words, it pays to shop around for the best value. Get started now.
Typical Coverages
Most Texas homeowners insurance policies including the following coverages:
Dwelling pays if your home is damaged or destroyed by a covered loss.
Personal property pays if the items in your house (such as clothing, appliances, and electronics) are damaged, stolen, or destroyed.
Other structures pays to repair or rebuild structures not attached to your house, such as detached garages, storage sheds, and fences.
Loss of use pays for additional living expenses if you have to temporarily move because damage to your house from a covered loss.
Personal liability pays to defend you in court against lawsuits and provides coverage if you are found legally responsible for someone else's injury or property damage.
Medical payments pays the medical bills of people who are hurt on your property.
What
Is

Covered

Every Texas home insurance policy is different, but most provide coverage for losses caused by the following:
Fire and lightning
Sudden and accidental damage by smoke
Explosion
Theft
Vandalism and malicious mischief
Riot and civil commotion
Aircraft and vehicles
Windstorm, hurricane, and hail (may be excluded if you live on the Gulf Coast)
Sudden and accidental water damage
What
Is Not

Covered

Your insurance company may exclude coverage for certain losses, even if it is considered a comprehensive all-risk policy.

Most homeowners policies exclude the following types of losses:
Wind or hail damage to trees and shrubs
Wear and tear or maintenance
Earthquakes
Flooding
Termites, insects, rats, or mice
Freezing pipes while your house is unoccupied (unless you turned off the water or heated the building)
Losses if your house is vacant for the number of days specified in your policy
Mold, except what is necessary to repair or replace property damage cause by a covered water loss
Water damage resulting from continuous and repeated seepage
Flood Insurance
Home insurance policies do not cover flood damage. To protect yourself, you will need to purchase a separate flood insurance policy from the National Flood Insurance Program (NFIP). If your home is located in a special flood hazard area, your lender will require you to have flood insurance.
Your agent at Rodney Mouton Insurance Agency can help you determine if you need flood insurance for your property.
Extra Coverage (Endorsements)
Depending on your home and location, you may need to purchase extra coverage called an "endorsement" to your policy.
Here are some of the most common endorsements in Texas:
Earthquake covers damage caused by earthquakes.
Backup of sewers and drains covers damage caused by sewer or drain backup.
Extended or additional dwelling replacement covers up to a certain amount if your policy doesn't pay enough to rebuild your home.
Law or ordinance covers repair costs that are higher because of local building codes or ordinances.
Replacement cost-dwelling covers the replacement cost after your repair or replace your property.
Replacement cost-personal property covers the replacement cost after your repair or replace your property.
Water damage from plumbing, heating, or air conditioning covers sudden accidental water damage.
Get the coverage you need at a price you can afford. Talk to an agent at Rodney Mouton Insurance Agency today.
---
Need an insurance quote? Get in touch!
Access quotes from Texas' most trusted insurance carriers. It's comparison shopping at the click of a mouse.